In macchina quando passa un gatto nero è subito panico.
La fortuna indubbiamente esiste(per questo tema vi consiglio match point),ma la fortuna o la sfortuna non può in alcun modo addebitarsi a un gatto bianco o nero che sia.
Qualcuno potrà ritenere quest'ultima frase banale ed io lo spero proprio!Perchè per molti banale non è...
La supestizione è figlia dell'ignoranza e della scarsa sensibilità.Eppure ogni anno vengono uccisi in Italia 30.000 gatti neri per supestizione o per riti satanici.
è andata meglio al gatto nero inglese che viene considerato come portatore d'amore.
Questo ci fa comprendere quanto a seconda di dove si vive si sviluppino differenti credenze che attecchiscono nella mente fino a diventare convinzioni comuni.
E come insegna Nietzesche le convinzioni più delle bugie sono nemiche pericolose della verità
In the car when a black cat passes it is just panic
Fortune undoubtedly exists (for this topic I advise the match point), but fortune or misfortune cannot in any way debit to a black or white cat.
Someone may consider this last phrase banal and I hope so!
Because it isn't banal for many people ...
Supestition is the daughter of ignorance and lack of sensibility.
Nevertheless every year in Italy 30,000 black cats are killed for supestition or satanic rituals.
It has gone better to the English black cat that is considered like a bearer of love.
This makes us realize how depending on where you live to develop different beliefs that take root in the mind till to become common beliefs and,as Nietzesche teaches, beliefs more than lies are dangerous enemy of truth.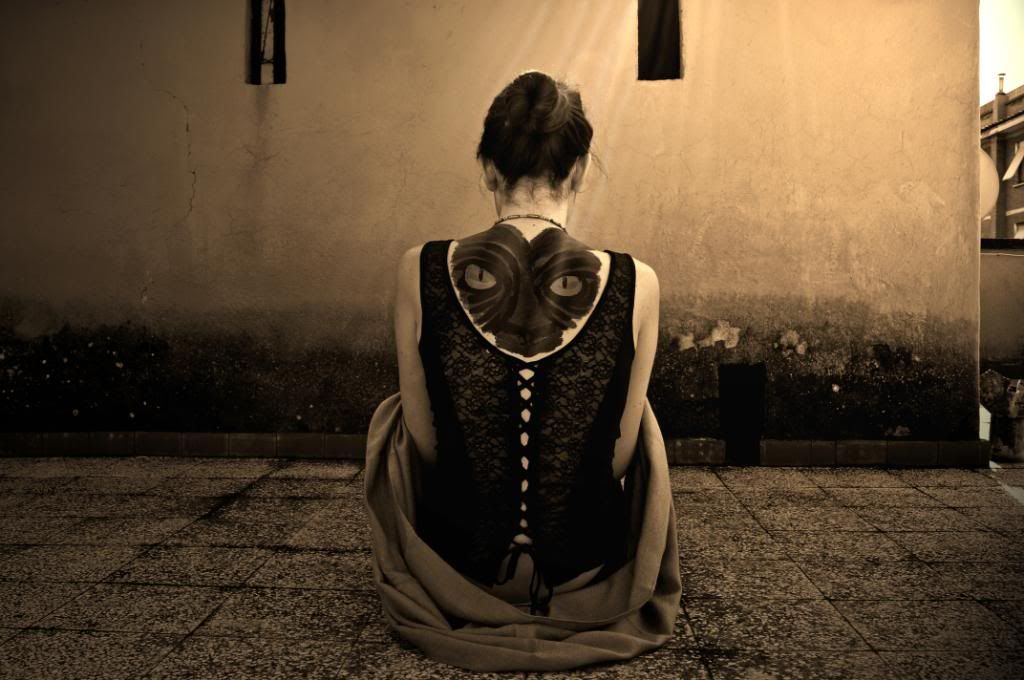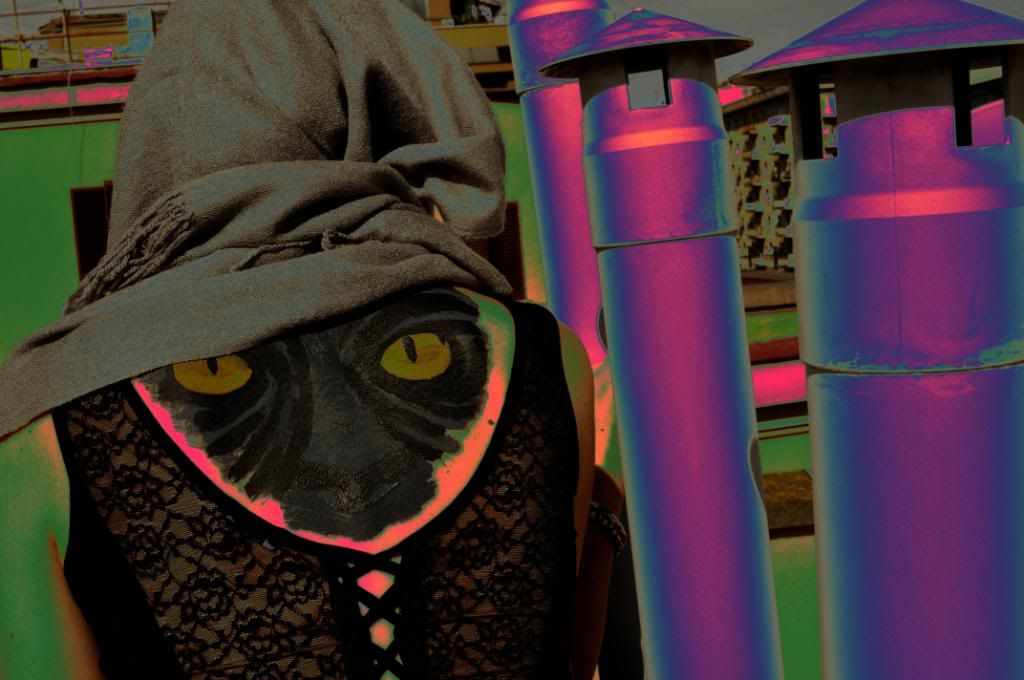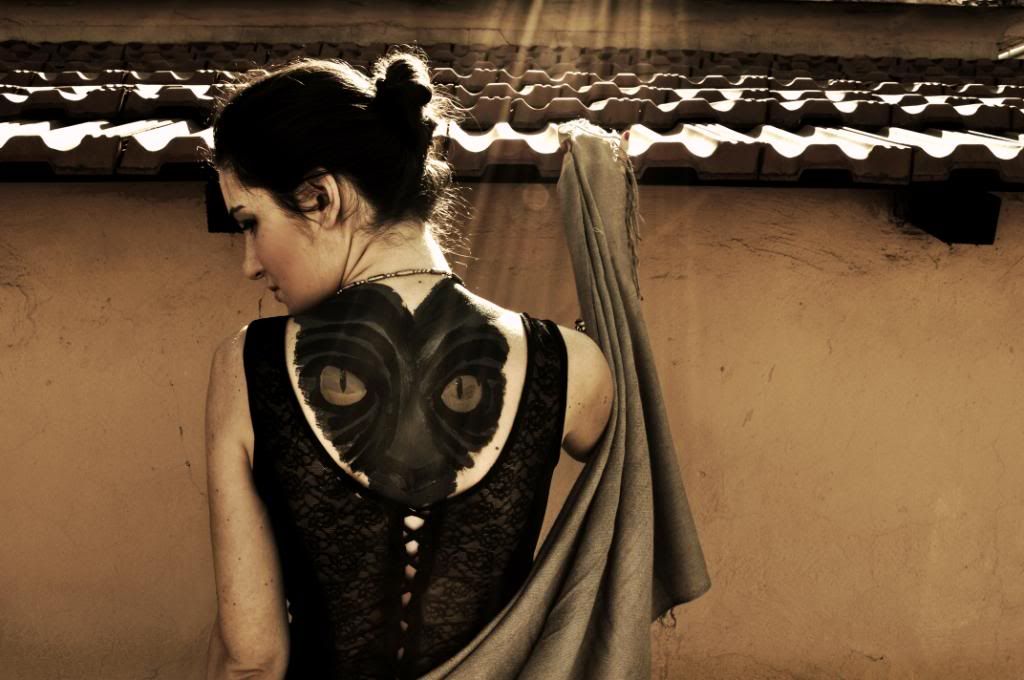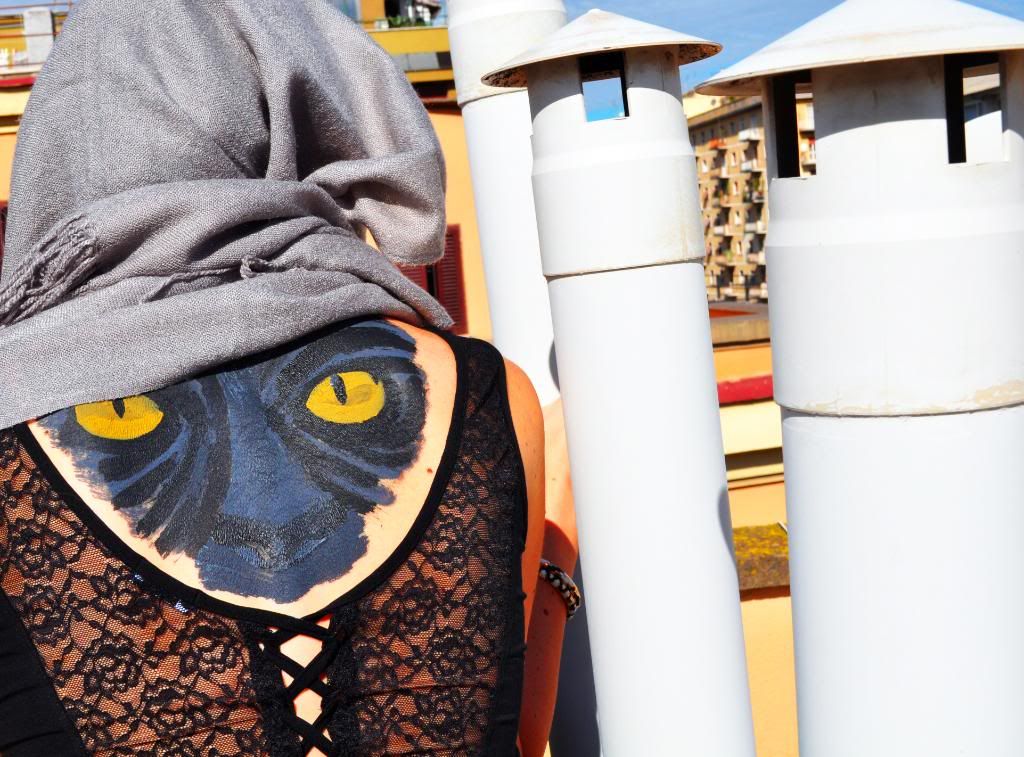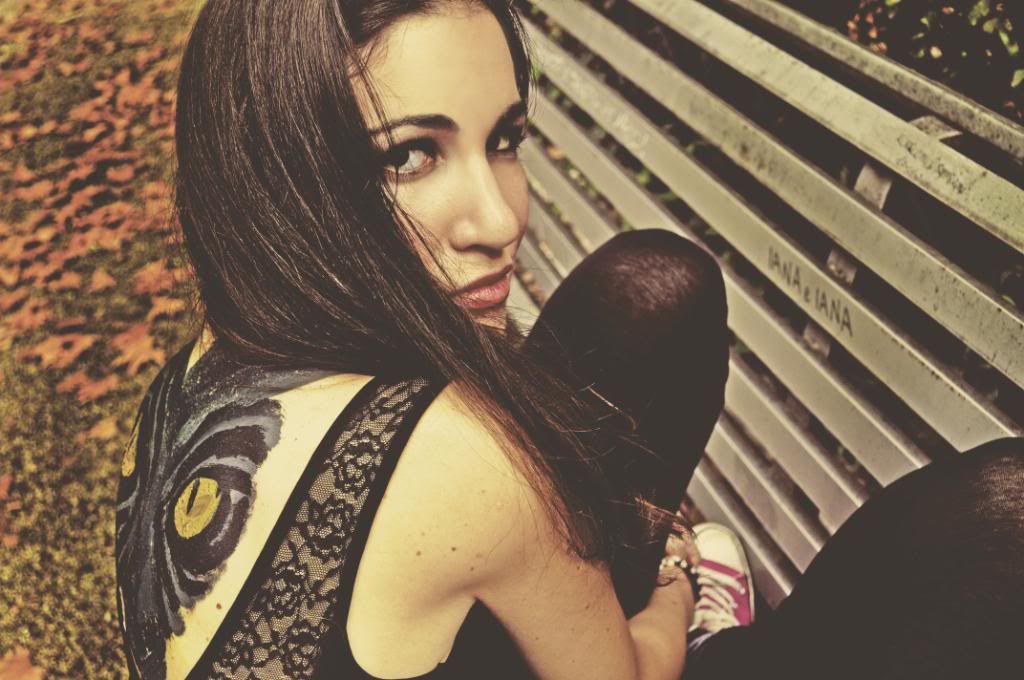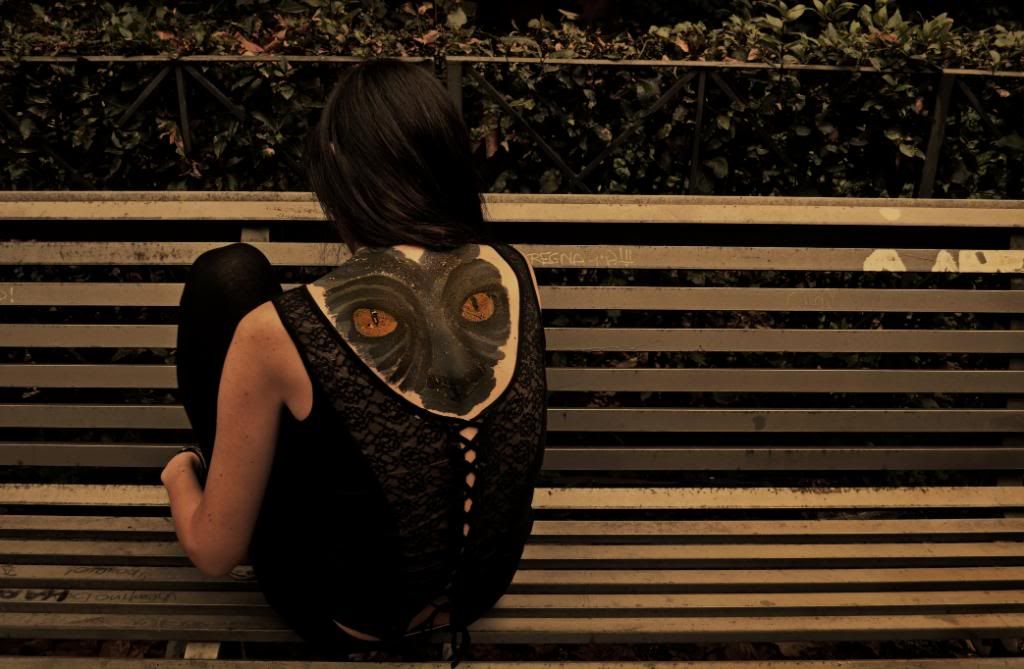 Thanks to my friend Federico for the cat picture!He is an artist, :) isn't he?
and thanks to my friend Benedetta(Nonamed) for the beautiful postproduction.